Prolight Sound Guangzhou 2022 Laser Show avec contrôle Ilda et DMX
Il y a 10 unités de laser d'animation RVB 10W, 2 unités de matrice laser RVB 12W (avec scanner) et 9 lasers étoile couleur 2W. Le laser RVB 10W est contrôlé par Ilda, tandis que la matrice laser et le laser étoile sont
2023-02-10
New Introduction
Il y a 10 unités de laser d'animation RVB 10W, 2 unités de matrice laser RVB 12W avec scanner et 9 lasers étoilés couleur 2W affichés à l'avant. Le laser RVB de 10 Watts est contrôlé par Ilda, tandis que le laser array et le laser Star sont contrôlés par un contrôleur DMX ma.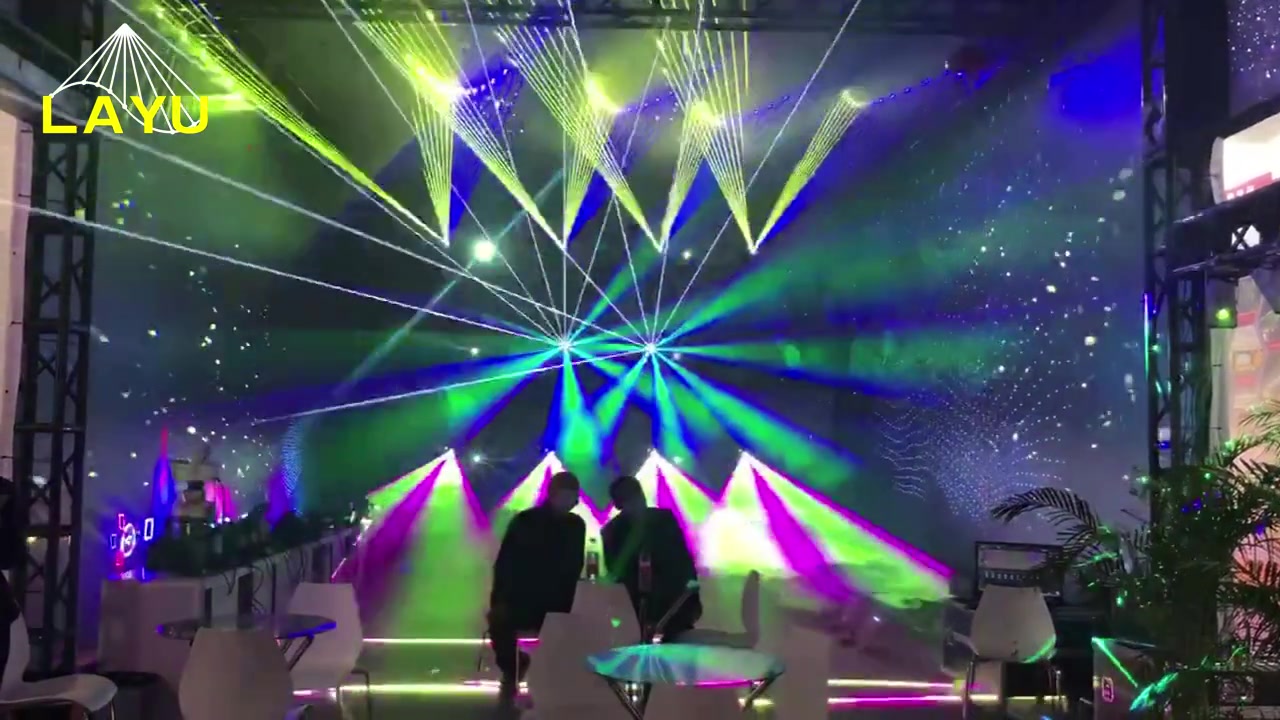 Company Introduction
We Shenzhen LAYU Laser Technology Co.,LTD are engaged in manufacturing and trading a high-quality assortment oflaser light,animation laser,dj laser, etc. We are a Private Limited Company that is established in the year 2007 at China and are connected with the renowned vendors of the market who assist us to provide a qualitative range of products as per the global set standards. Under the supervision of huang dai huan, we have attained a dynamic position in this sector.
IF YOU HAVE MORE QUESTIONS,WRITE TO US
Just tell us your requirements, we can do more than you can imagine.
Hello, please leave your name and email here before chat online so that we won't miss your message and contact you smoothly.